Recently, ThreeBestRated.com identified Steven P. Cohn as a leading provider in the field of employment law in San Jose. Based on reviews and testimonials, the company determined that Mr. Cohn stood out from other attorneys, and duly selected him as one of the top three employment lawyers in San Jose. Mr. Cohn has more than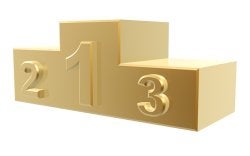 35 years of legal experience and specializes in workplace discrimination and harassment, disability, whistleblowing, unlawful business practices, and wrongful termination . Congratulations on the recognition, Mr. Cohn!
If you have benefitted from Mr. Cohn's legal expertise, please leave a review on our Google+ page. We appreciate your feedback!