Sexual Harassment Litigation in San Jose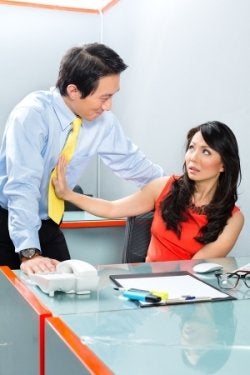 Everyone deserves a workplace in which they are appreciated and treated with dignity. If you feel you are being discriminated against on the basis of your sex, or if inappropriate comments or behavior are making you uncomfortable at work, consider hiring an employment law attorney. Article VII of the 1964 Civil Rights Act prohibits sexual harassment in the workplace; if you file a lawsuit in response to sexual harassment, you may be entitled to financial compensation. The Advocacy Center for Employment Law has been representing workers in San Jose for over 20 years.
Identifying Sexual Harassment
Both men and women can be victims of sexual harassment. Here are two main types of sexual harassment you should watch out for.
Inappropriate Behavior: Sexual advances, jokes, and lewd behavior are common forms of sexual harassment. Harassment can also come in the form of non-sexual remarks about men or women in general.
Quid Pro Quo: It's not unusual for supervisors to demand sexual favors in exchange for promotions or other opportunities. This is highly unethical and illegal, and should be reported immediately.
Reporting Sexual Harassment
The occasional tasteless joke doesn't typically merit a sexual harassment suit. Continuous harassment that creates a hostile work environment, however, is definitely worth investigating. Most victims of sexual harassment have a very difficult time reporting it. They may be afraid that they'll lose their job, make life at work awkward, or experience some other harm. For your own sake and that of other sexual harassment victims, it's important that you work with an employment law attorney and hold the harassers accountable. A skilled discrimination lawyer can conduct a discreet investigation and help you find a workable resolution.
Sexual Harassment Facts and Statistics
Low-wage workers are the most vulnerable to sexual harassment.
25% of women say they have experienced sexual harassment at work.
10% of men say they have experienced sexual harassment at work.
More than 10,000 sexual harassment cases where filed with the Equal Employment Opportunity Commission in 2013.
More than 82% of sexual harassment cases in 2013 were filed by women.
60% of workers who experience sexual harassment never report it.
$52.3 million was awarded to sexual harassment victims in 2011
You don't have to endure sexual harassment at work. If you suspect that you have a valid sexual harassment case, contact the Advocacy Center for Employment Law. You can call our San Jose employment law office at (408) 557-0300 to set up an initial consultation.