About Our Law Firm Located in San Jose, CA
Labor law attorneys of San Jose and now Serving Paseo Robles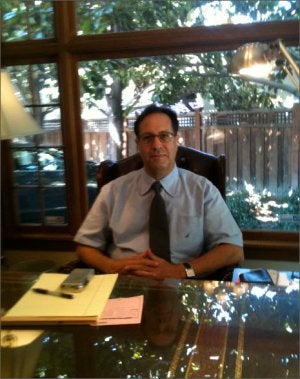 The Advocacy Center for Employment Law was founded in 1994 by Steven Paul Cohn, who serves as senior litigation counsel. Mr. Cohn has been practicing law since 1980 in the Silicon Valley, with offices in San Jose continuing to date.
The firm continues to specialize in the areas of labor and employment law, with an emphasis on employment harassment and discrimination litigation. The practice encompasses civil rights violations, sexual harassment, age, gender, disability and/or medical condition discrimination, rights of privacy claims, trade secrets and unfair business practices.
Mr. Cohn was a 1992 California State Bar Wiley W. Manual Award recipient for recognition of outstanding provision of pro bono legal services for the public good. He has been a repeat Legal Commentator for the NBC nightly news, offering legal commentary on current events. His cases have been covered by legal periodicals, as well as "Hard Copy", where he was interviewed in a ground breaking civil rights case.
Mr. Cohn has also served as a County of Santa Clara Delegate to the California State Bar and is an inductee into Who's Who in the World, Who's Who in California, Who's Who in American Law and British Sterling's Who's Who.
Mr. Cohn has most recently been recognized as one of the top labor and employment attorneys in the Silicon Valley by his peers and published by San Jose Magazine in their feature, "Best of the Best: The Attorneys of Silicon Valley", annually.
Mr. Cohn has served as a University of Santa Clara law professor, a Santa Clara County Superior Court Judge Pro Tem, a Santa Clara County and American Arbitration Association Arbitrator and is an active participant in mediation services throughout the San Francisco Bay Area.
Mr. Cohn has authored publications in the field of employment law and litigation, has been a continuing education presenter and author, and has been invited as a guest speaker at law symposiums in the San Francisco Bay Area. The firm litigates in both State and Federal courts and has been involved in landmark litigation. Mr. Cohn welcomes your inquiries and maintains an active interest in the furtherance of employment law.