In 2011, Levi Strauss made national news when the company agreed to pay more than one million dollars in back wages to employees it misclassified as exempt from overtime pay. Unfortunately for a non-exempt employee in San Jose , many companies struggle with the definition of exempt and non-exempt employees. While the rules governing this type of employment law are complex, the practical implications of these classifications are rather straightforward.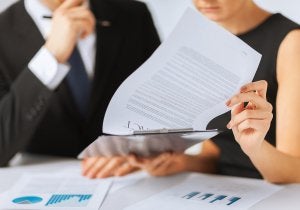 1. Tests for classification
The Federal Labor Standards Act outlines three tests for classifying an exempt employee and a non-exempt employee. In most cases, the employee must satisfy all three tests to meet the definition of exempt. First, an employee is considered exempt if he or she earns more than $100,000 per year. Employees earning less than $23,600 per year are classified as non-exempt. The second requirement is the salary basis test, which classifies employees as salaried if they receive a guaranteed minimum amount of money for weekly work. The final test is the duties test, which looks at the actual job tasks and how the position fits into the employer's overall operations.
2. Reclassification of employees
Identifying misclassified employees is just the first step in solving this employment law issue. The employer needs to calculate a new hourly wage rate and compensate the employees for any overtime wages owed. If the employee salaries were already quite high, it may be difficult to convert those to an hourly rate that isn't considerably higher than competitive market rate. In this type of situation, it may be useful to meet with an employment attorney about reclassifying employees and providing compensation for back wages.
3. Management training
Employers may need to meet with an employment attorney to calculate the amount due to each misclassified employee and benchmark a competitive new hourly rate. This ensures that the affected employees don't earn any less than they did with their exempt statuses. Next, employers should train managers on workplace rights for hourly employees and how to educate their employees on rights regarding overtime wages. An attorney can help the employer reach a settlement for back pay with the affected employees.