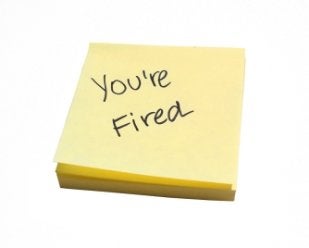 If you've recently been fired and you feel the action was unjust, you may wish to consider consulting an employment lawyer to determine whether you were the victim of wrongful termination. As your labor law attorney near San Jose can explain to you, most jobs are based on at-will employment. This means that as long as an employee is not fired for an illegal reason, an employer may fire him or her without having a good reason or even having a reason at all. Your employment lawyer can identify exceptions to this rule and file a complaint on your behalf if you were indeed wrongfully terminated.
1. Contracts
You may not be an at-will employee if you signed a written contract when you took the job. Your wrongful termination lawyer can review your contract to determine if there is a clause that spells out legitimate reasons for the firing. However, even if you lack a written contract, you may be able to prove wrongful termination based on an implied contract. An implied contract occurs when your employer says something or acts in a manner so as to make you believe that you can continue your employment for a certain period of time.
2. Good Faith
You may have grounds for a wrongful termination complaint if your employment lawyer determines that your employer may have breached the duty of good faith and fair dealing. For example, your employer may have fired you to prevent you from collecting sales commissions. Or, you may have been repeatedly transferred to dangerous or undesirable assignments in an attempt to force you to quit before you could collect benefits.
3. Public Policy
Violations of public policy can vary from state to state. For example, you might be protected from being fired because you volunteer as a firefighter. You are also protected from termination because of whistleblowing, taking time off to vote or serve on a jury, and serving in the military or National Guard.
4. Discrimination
Wrongful termination because of discrimination is another reason to consult an employment lawyer. If you feel you were fired because of your gender, religion, age, disability, race, color, national origin, or pregnancy status, your lawyer can file a complaint with the appropriate agency and then help you file a lawsuit against your employer.