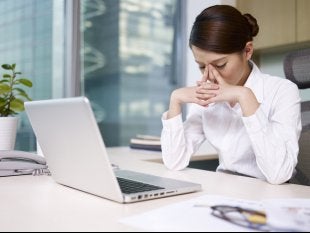 A hostile working environment characterized by pervasive sexual harassment can make employees uncomfortable, to say the least. However, the serious effects of sexual harassment are often understated. These behaviors can cause significant health problems, financial difficulties, and even global repercussions. If you've encountered sexual harassment in the workplace, you have the right to consult a sexual harassment attorney . Your labor law attorney can explain your legal rights to you and discuss your options for obtaining damages.
1. Emotional Well-Being
Sexual harassment can jeopardize the victim's emotional and mental health. It can lead to the loss of self-esteem and it may even compromise personal relationships. Sexual harassment in the workplace can cause significant stress and anxiety. An employment harassment lawyer is also likely to work with clients who have suffered from long-term clinical depression as a result of sexual harassment.
2. Physical Health
Physical health and emotional health are closely linked. When victims of sexual harassment experience mental and emotional problems, it often leads to physical health issues, such as loss of appetite, headaches, weight fluctuations, and sleep disturbances. Sleep disturbances can, in turn, lead to other serious health problems, such as hormonal imbalance, an increased risk of high blood pressure, and a weakened immune system.
3. Financial Challenges
In addition to causing health problems, sexual harassment frequently leads to financial challenges. It's important to tell your sexual harassment attorney in San Jose about any financial consequences of sexual harassment, such as lost wages and unpaid leave. Some victims of sexual harassment may even face broader career repercussions, such as the loss of job references. They may decide to leave their current position or employer to avoid a hostile work environment.
4. Global Consequences
Sexual harassment has a direct effect on employers and the global economy. Each year, millions are lost due to absenteeism , low productivity, employee turnover, low morale, and legal costs stemming from sexual harassment. The economy also suffers due to premature retirement and higher insurance costs.